Bailey House
Here's how one housing organization customized its emergency plan.
Bailey House is a supportive housing organization founded in 1983 to provide housing and social services to homeless men living with HIV/AIDS in New York City. Bailey House has since expanded its programs to provide affordable housing and social services—including medical care and case management—to women and children living with HIV/AIDS.
The disaster experience
Bailey House's largest housing facility, Bailey-Holt House, which serves 45 formerly homeless residents living with HIV, suffered flooding and power outages during Superstorm Sandy in 2012. Residents could not return to their homes for three months. Though the building had flooded before, and had an evacuation plan in place, the plans and procedures did not prepare them for a storm of Sandy's magnitude.
How the customized emergency plan supports social services
After Sandy, Bailey House created a customized emergency plan based on the Incident Command System and the Ready to Respond: Disaster Staffing Toolkit.
At Bailey House, housing management is divided into Facility Management (which equates to the Building Protection Team Leader Role in the Toolkit) and Client Services, which focuses on maintaining social services to the Bailey House residents and equates to the Toolkit's Resident Engagement Team Leader Role.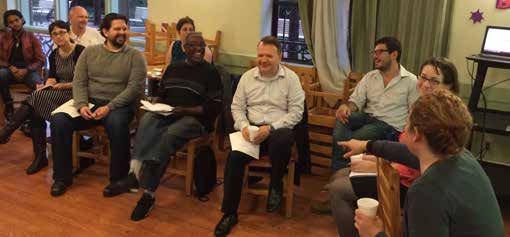 Asian Americans for Equality (AAFE)
How a large, multi-lingual organization executed its Tabletop Exercise.
AAFE was founded in 1974 to advocate for equal rights for Asian Americans in New York City. Today, AAFE develops and manages affordable housing and provides development assistance and social services including case management, daycare and financial services to underserved communities across New York City.
The disaster experience
During Superstorm Sandy in 2012, many of AAFE's buildings across the Lower East Side and Chinatown lost power and flooded. Staff members used bicycles to check on residents and deliver needed supplies. After Sandy, AAFE realized it needed to strengthen its disaster preparedness plan.
How AAFE customized its emergency plan
To accommodate AAFE's multi-lingual staff, staff leaders customized the Toolkit materials and translated them into Spanish and Chinese. The next step was a Tabletop Exercise to test the effectiveness of their new plan.
The Tabletop Exercise included a customized Tabletop Exercise Presentation. Each time the facilitator explained a concept in English, staff leaders translated into Spanish and Chinese.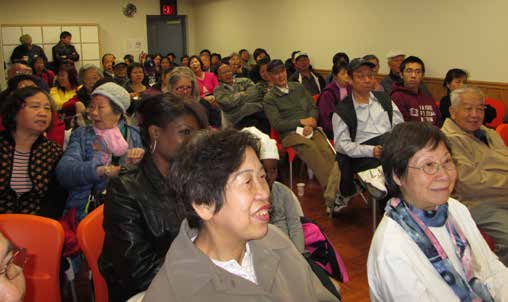 Jewish Association Serving the Aging (JASA)
How a large organization built and maintains its Disaster Staffing plan.
Founded in 1968, JASA develops and manages affordable housing, and provides legal assistance, case management and other services to seniors across New York City.
The disaster experience
JASA's buildings are located in coastal areas of Queens and Brooklyn. All the buildings suffered severe flooding and loss of power during Superstorm Sandy in 2012.
How JASA activated its staffing plan
JASA created an action-oriented disaster staffing plan; one of its major goals was holding regular trainings for its staff. JASA's Emergency Preparedness Coordinator is responsible for the plan and maintains updated versions of all documents. To makes its plan most effective, JASA created an emergency website with updated planning documents, makes disaster preparedness a topic at staff meetings, and incorporates planning tasks into new employee orientations.